Versatile Glass Shelving
Our Glass Shelves come in both traditional and modern styles and can be used in any room of your home. From storing your cosmetics in your bathroom to displaying your plants we have a glass shelf that is perfect for you.
Bar Shelves at Home
With Glass shelves it is easy to add a classy and upscale look to any at home bar. They allow you to add more storage space for your drinks and glasses. To display your wine collection also consider our Cube Shelves with modular cross inserts.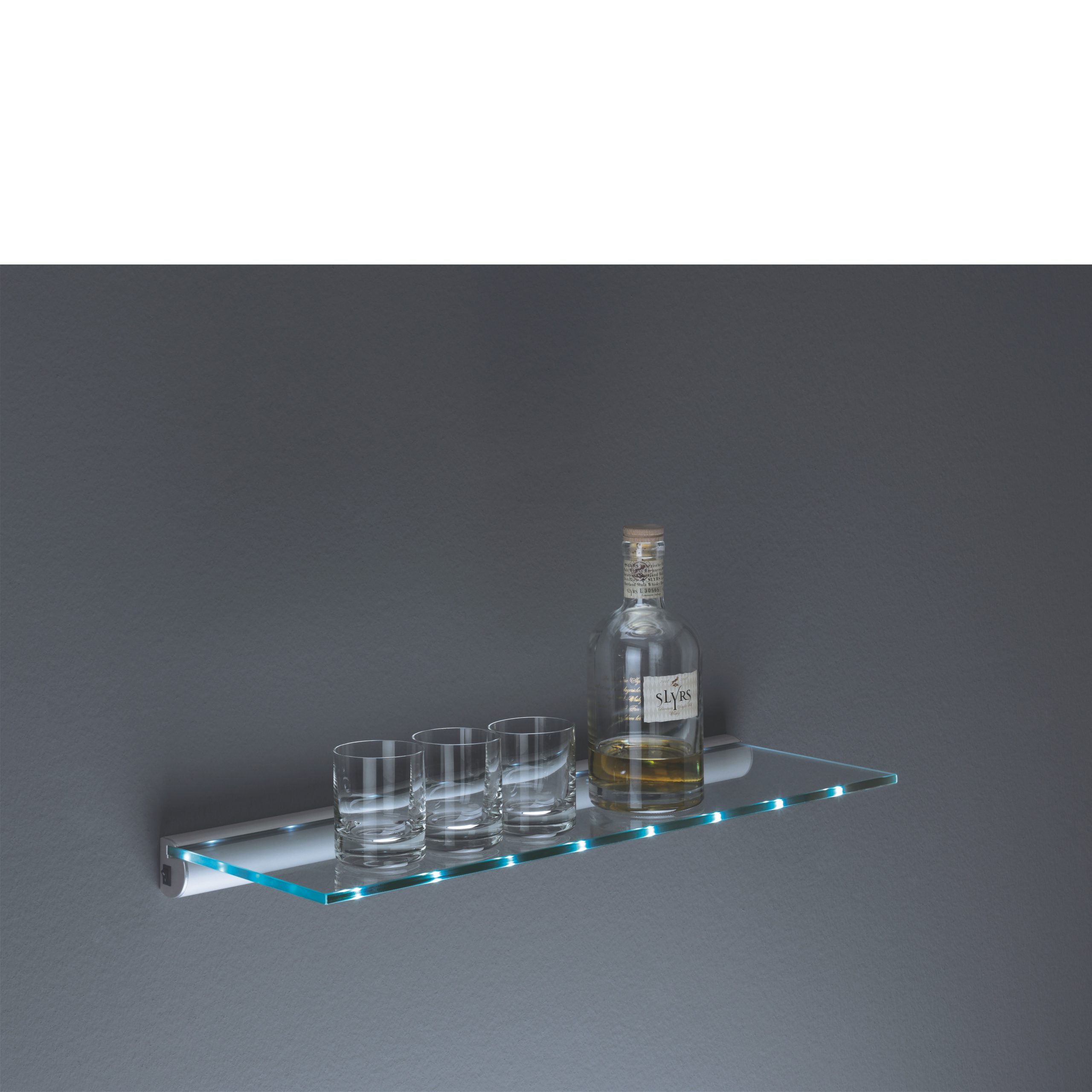 Plant Display
Plants are a great way to bring a fresh look to your home, not only from a design element. Plants are proven to reduce stress and increase productivity. Our Glass Shelves are perfect for displaying your plants in a stunning way.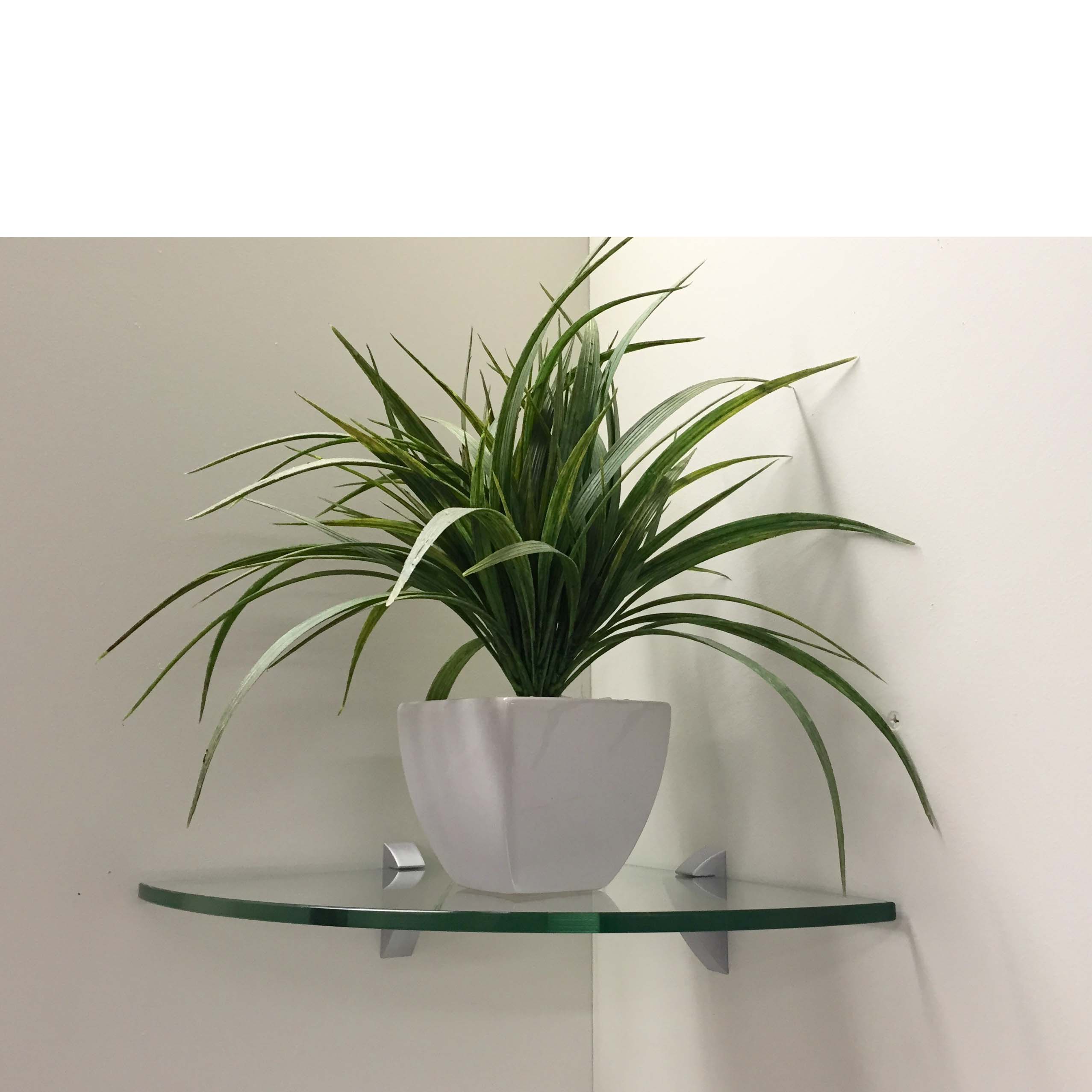 Kitchen Display
Any modern kitchen is not complete without a stylish storage solution. Our elegant Glass Shelves offer the perfect way to store and display your kitchenware whilst remaining functional.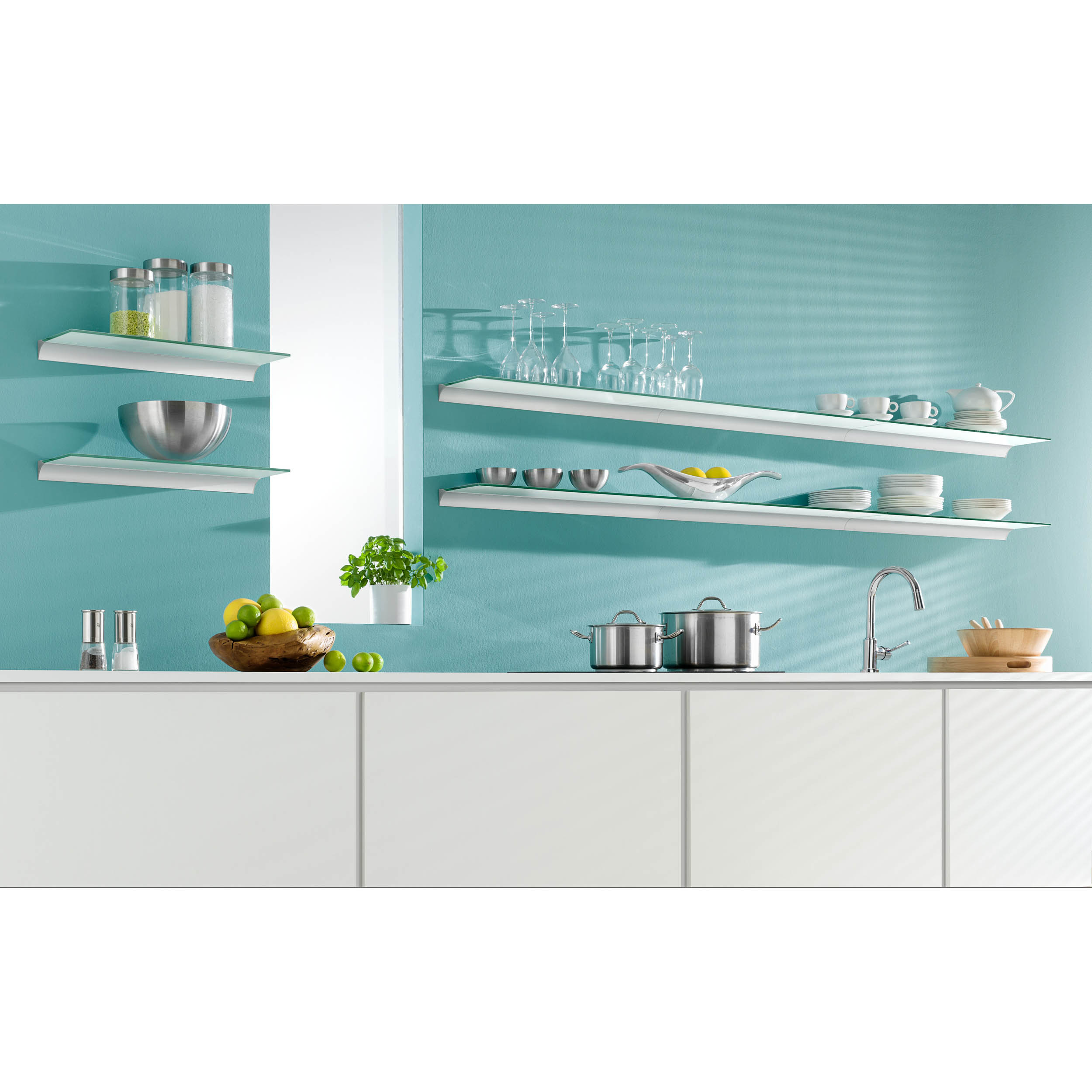 Bathroom Storage
Our Glass Shelves are the perfect way to display all your cosmetics and toiletries. Our kits come complete with everything you need to maximise the wall space in your bathroom.

Modern Media Shelf
Add a modern yet functional touch to your home with one of our Glass Media Shelves. Easily display your games console, set top box or speakers without compromising on space.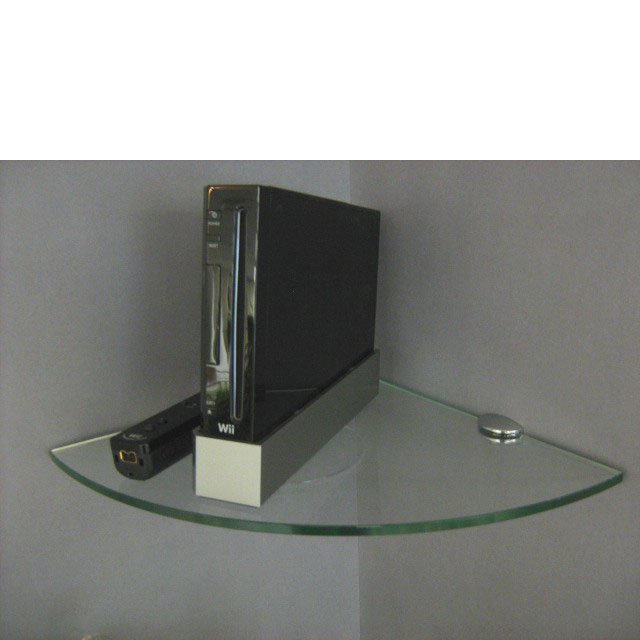 Shower Shelf
Our Glass Shelves come in a wide range of shapes and sizes that will help keep the inside of your shower clean and organised. Create more space with our Glass Corner Shelves or with a long Glass Shelf strong enough to hold your toiletries.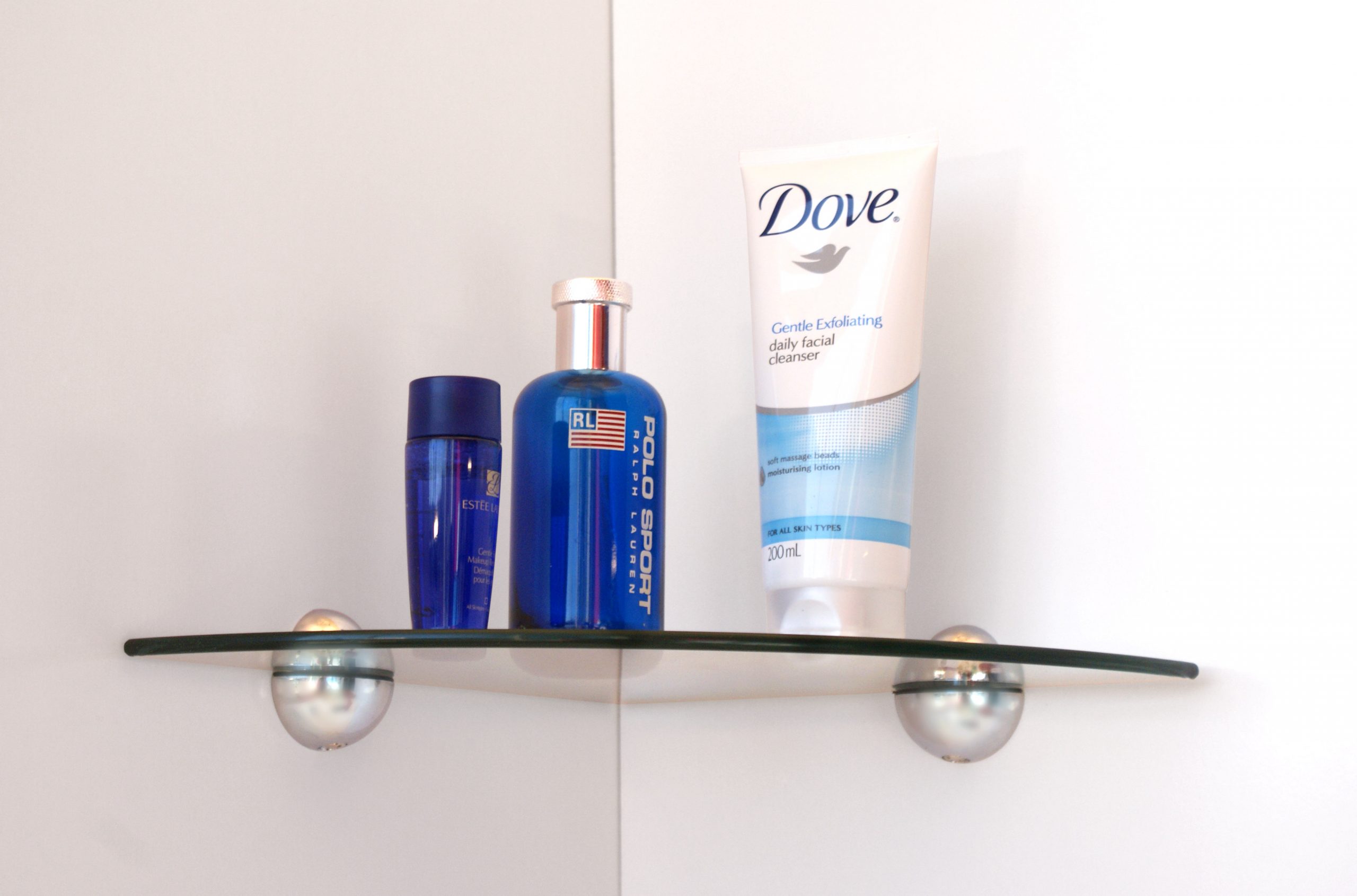 Colourful Glassware Display
Show off your wine and whisky glasses or drinks collection by displaying them on a colourful Glass Shelf. Our coloured Glass Shelves can help accent any wall.