Styling your Home with Floating Shelves
A great way to decorate your home and create extra storage is by fitting Floating Shelves. 
Below you will find our guide to help you find some inspiration.
Floating Shelves – Simple yet Timeless
Floating Shelves give you the chance to change the look and feel of any room in your home.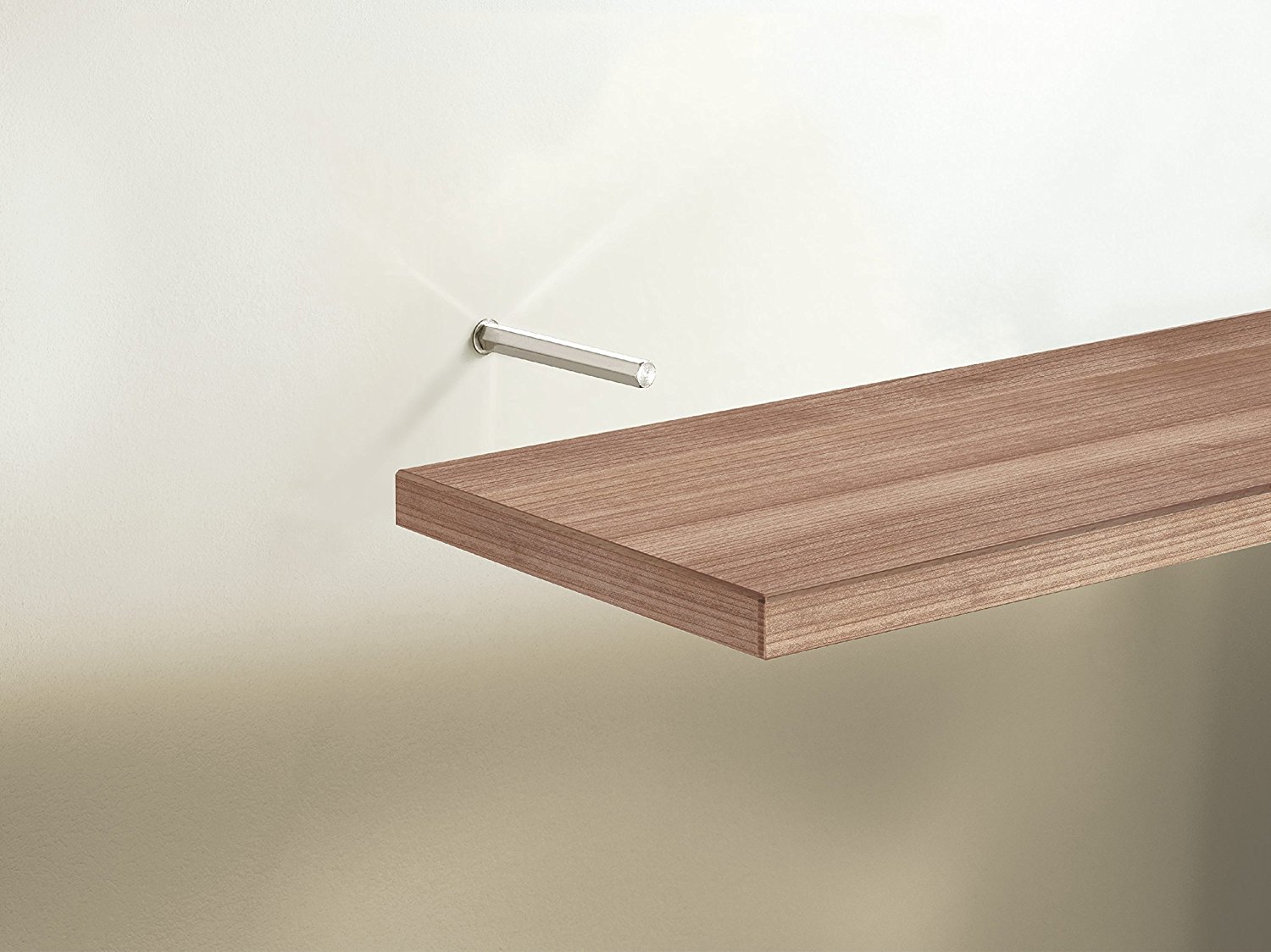 Elevate your bathroom with some small floating shelves, balance out your hallway with stylish but functional floating shelves or even replace some kitchen cabinets with open shelving. With Floating Shelves you have so many options to add trendy yet timeless storage options to your home.
Installing your new shelves is only the first step. Once this is done you now get to add your own stamp on things by decorating and customising the shelf. The great thing about this is that you can change the look and feel of any room whenever you want.
With our floating shelves you can add storage space whilst also offering you the space to add your own touch to any room.
Decorating your home with Floating Shelves
Decorating with floating shelves is much different from styling your floating shelves. To start styling your shelves you first have to install them. On their own floating shelves can add vibrancy to any room whilst adding a new dimension to otherwise overlooked spaces.
Before you start decorating your home with Floating Shelves it is important to take into account the size and colour. By choosing the wrong colour you risk upsetting the flow of your room and creating a colour clash. Similarly it is important to know the size of the shelf needed. Too small or too big and you risk making decorating a real pain.
To figure out what colour shelf is best for your home it is important to consider the tones of the room. What colour paint is the wall? Does the room have a warm (e.g. whites, cream, brown) or cool (e.g. greens, blues) tone? 
If the room you are decorating has both warm and cool tones try to choose a shelf with a colour that will compliment the walls and floor. Once you are happy with the tones and colour you can now get creative with your floating shelves.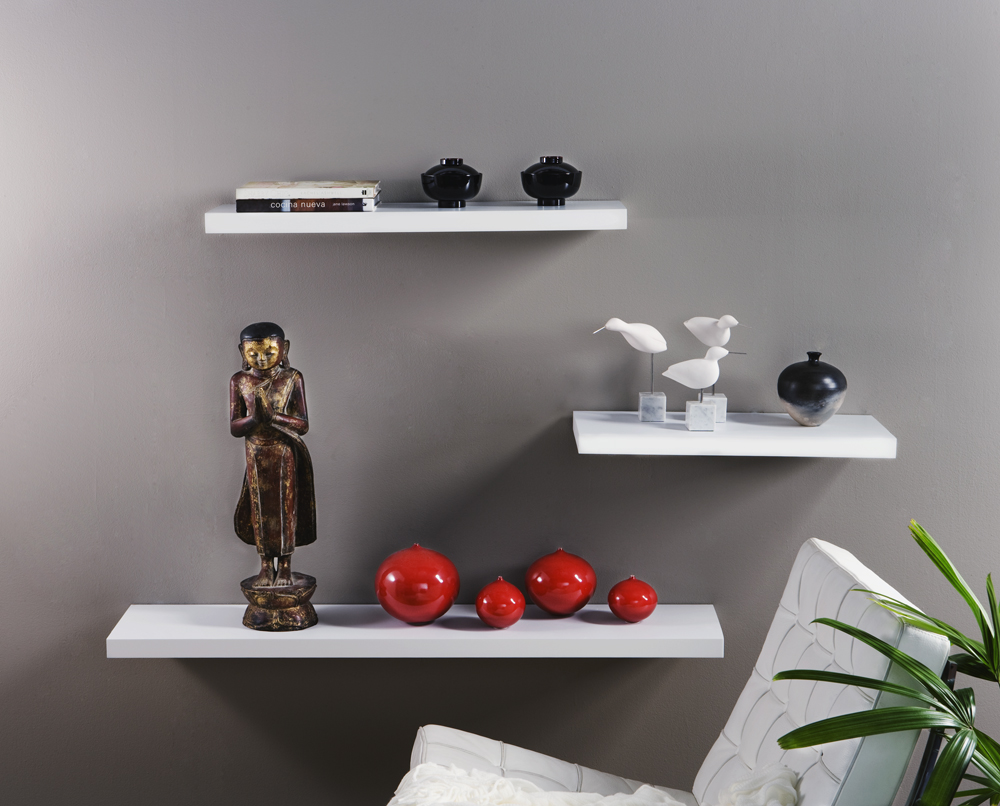 To help you decide about your shelves length, start by adding different lengths of masking tape to your walls to see what length of shelf would best suit the room. If you are adding more than one shelf to your room add the masking tape to your wall at various different lengths. This should help you get a look and feel of how your wall will look after adding your shelves.
For smaller walls we would recommend a shelf that goes from edge to edge. Ideally there would be less than an inch on either side of the shelf. An edge to edge shelf will help bring a balanced look to the room.
Adding space with Floating Corner Shelves
There are many reasons to add Corner Shelves to your home. Not only will they add more storage and organisation space they will look great in any setting.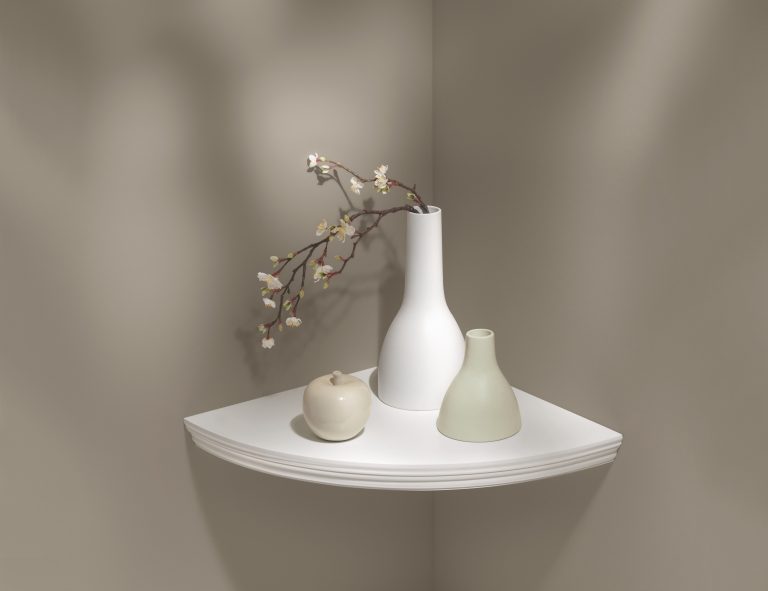 Our corner shelves come in a range of heights, widths and depths so you can find the right solution for your space. 
We offer floating shelves in a wide variety of sizes and colour. You can view our entire collection here.